Athens to Volos
Are you planning a trip from Athens to Volos, perhaps on the way to Skiathos, Skopelos or Alonissos? You are quite lucky, these are beautiful islands! We can safely take you to Volos safely, comfortably and fast, even without a stop, if you want us to. However, if you have time to spare, there are things to see along the way.
Chances are you have heard of the battle of Themopylae , or seen the movie about it. The most glorious defeat in military history, where heavily outnumbered Greeks, under King Leonidas, faced the full force of the mighty Persian Empire under King Xerxes in the late summer of 480 BC.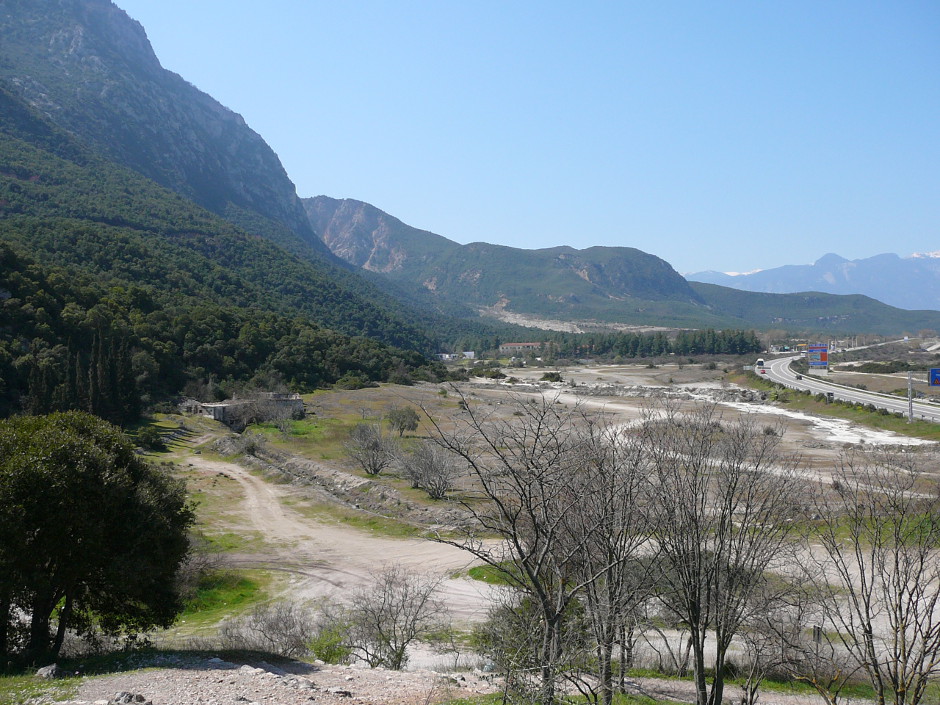 Thermopylae today. The ancient coastline was much closer to the mountains, almost where the road is now.
After two days of fierce fighting and inflicting heavy casualties on the Persians, they were only defeated after a local Greek led the Persians through an unguarded path to the rear of the Greek lines. Still, the bulk of the Greek forces managed to withdraw thanks to the heroism of 300 Spartans, 700 Thespians and 400 Thebans who did not withdraw, stood their ground and where finally killed.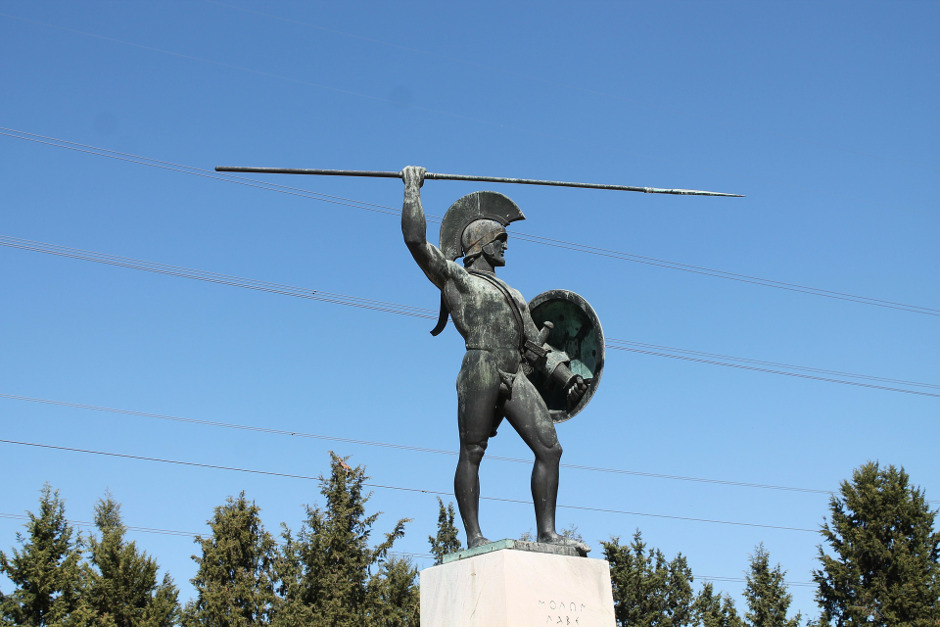 The statue of King Leonidas
It is believed that the last men standing were surrounded and finished off with arrows. Many arrowheads and spearheads have been found in Kolonos hill, where the last phase of the battle took place. They can been seen in the Archaeological Museum of Athens.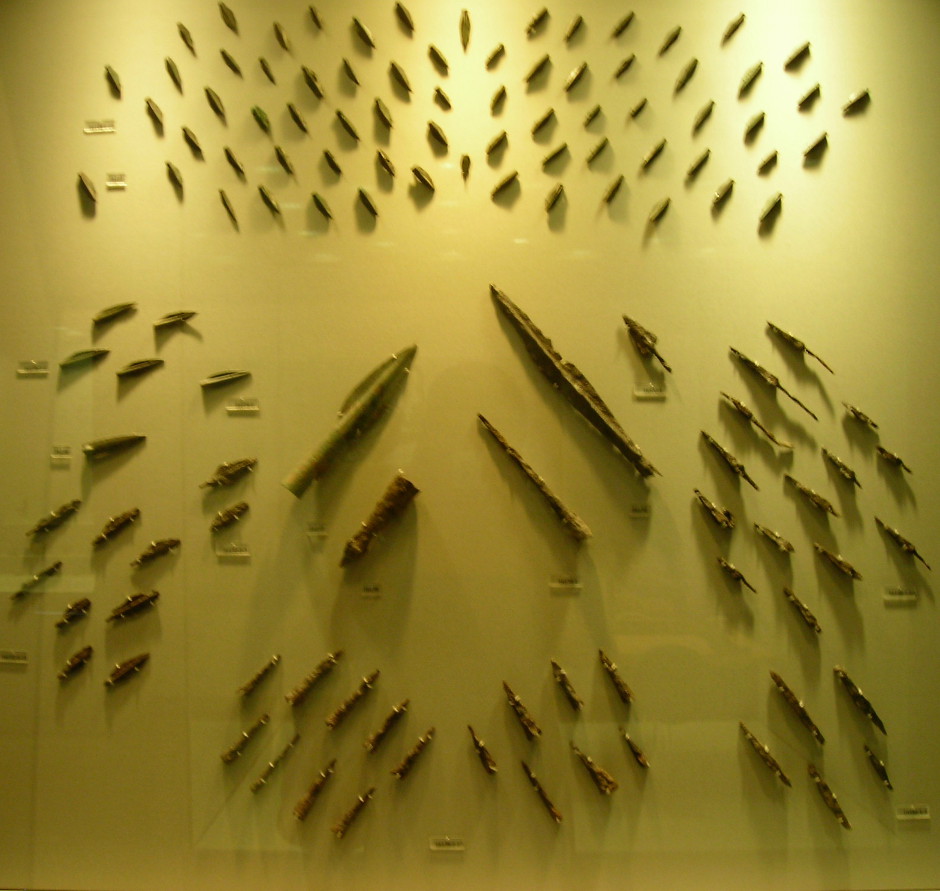 Iron arrowheads and spearheads from the Thermopylae Battlefield in Athens Museum.
Not far from there lies the beautiful seaside town of Kamena Vourla, famous for the springs that are believed to have therapeutic qualities.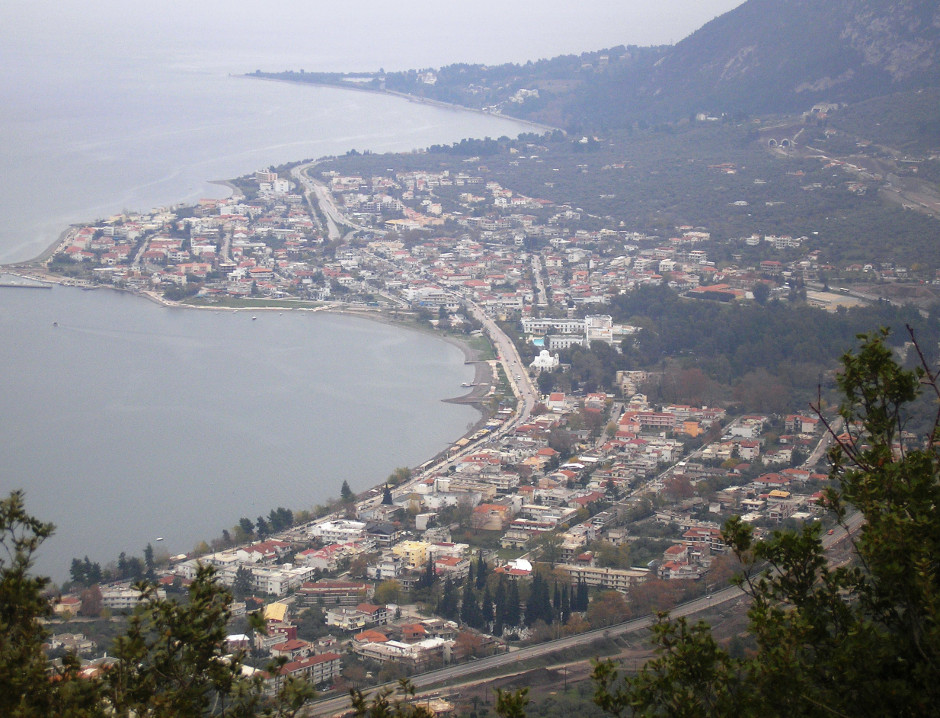 Kamena Vourla
In case you don't have time for a bath, perhaps we can make a stop for a galaktoboureko! It is very unlikely that you will regret it!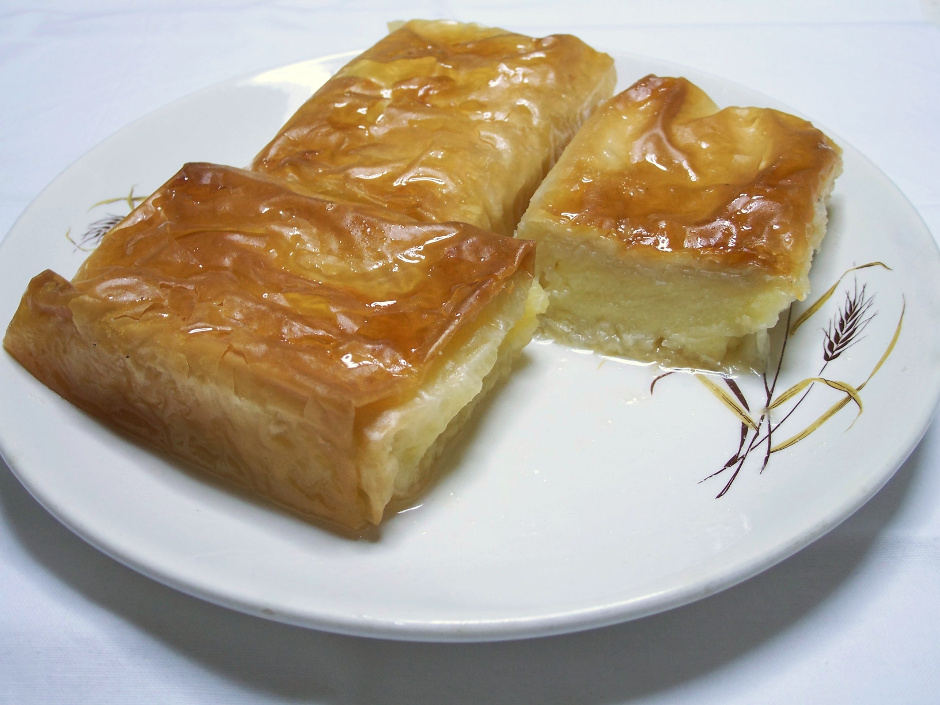 Galaktoboureko
We can make your trip from Athens (or Athens Airport) to Volos much more than just a transfer, at a very reasonable price. Contact us for a quote!