Thessaloniki to Volos
Are you planning a trip from Thessaloniki to Volos, perhaps on the way to Skiathos, Skopelos or Alonissos? You are quite lucky, these are beautiful islands! We can take you to Volos as fast (and comfortable) as possible, even without a stop, if you want us to. However, if you are not in a hurry to catch a ferry or to get to Thessaloniki Airport, we will be glad to show you around a little bit. There are sites of historical interest and natural beauty along the way. It is always a pleasure to make stops for our passengers.
Platamon is a lovely seaside resort on the Aegean sea coast, southeast of Mount Olympus. It is the most significant tourist destination in Pieria, with many restaurants and cafes, well worth a stop.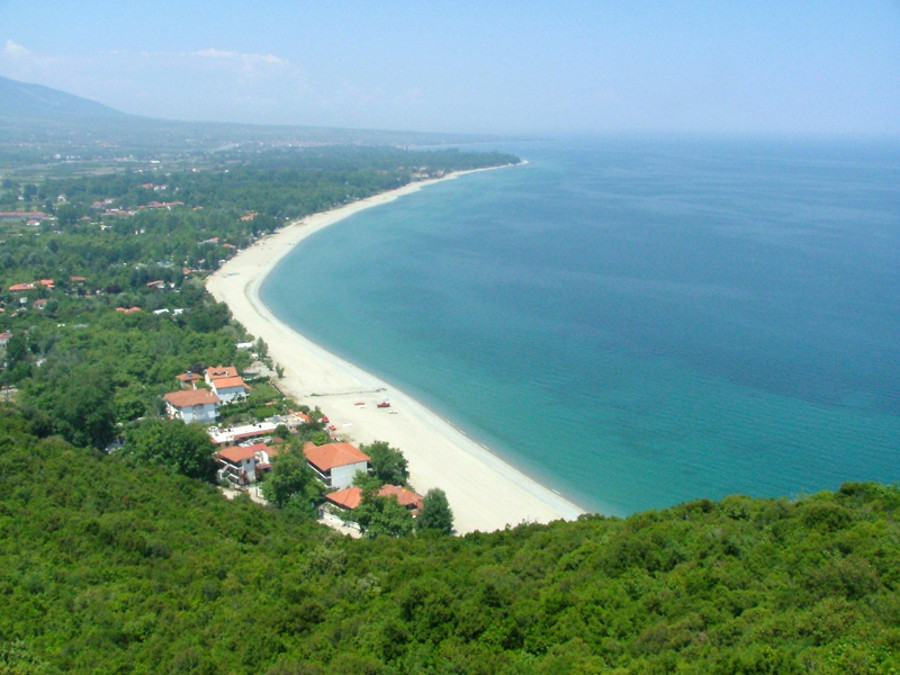 Platamon. View from the castle.
Another reason Platamon is well known for is the Platamon Castle. Actually it was a castle town of the middle Byzantine period (10th century AC). Strategically located, it controlled the road from Macedonia to Thessaly and Southern Greece. The castle was taken over by the Crusaders during the 4th Crusade (1202-1204), recaptured by the Byzantines in 1218, conquered by the Turks in 1385, captured by the Venetians in 1425 and recaptured by the Turks in 1427.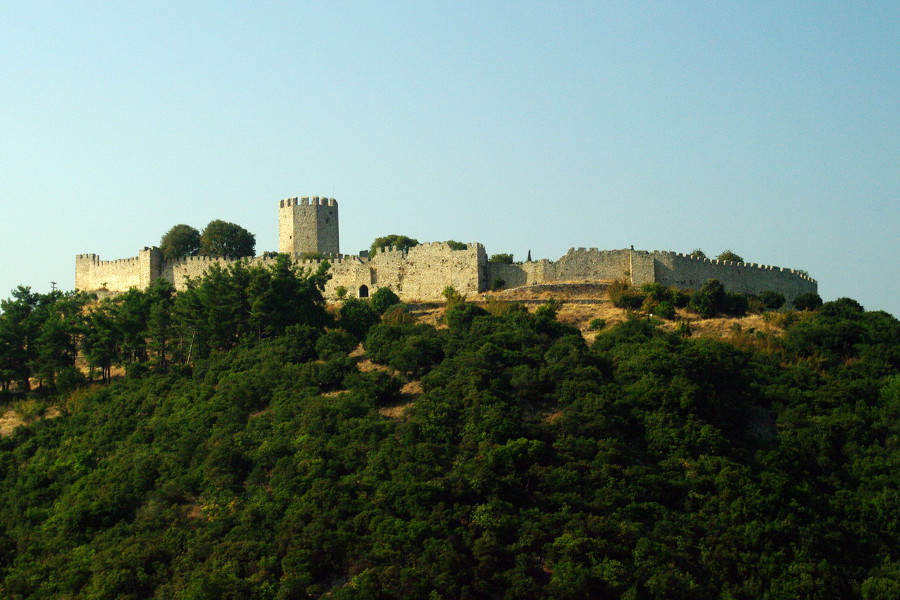 Platamon Castle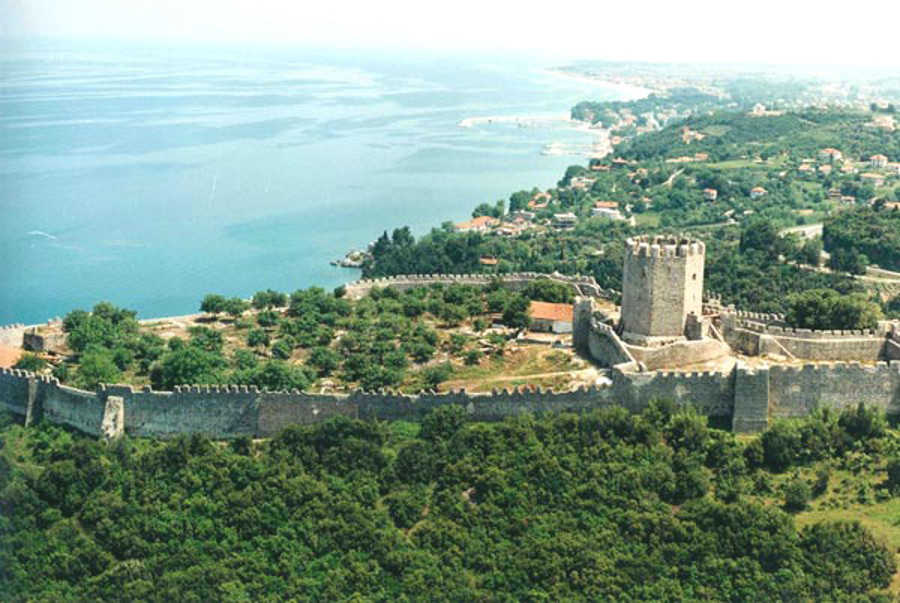 Platamon Castle. View from the North.
Further south we will pass near the Tempe Valley, a 10-km gorge between mount Olympus to the north and mount Ossa to the south. Peneios River is flowing through it on its way to the Aegean Sea. The cliffs on its sides reach 500 meters in height and it can get as narrow as 25 meters at certain points. The famous church of Hagia (Saint) Paraskevi is here, built in the 13th century.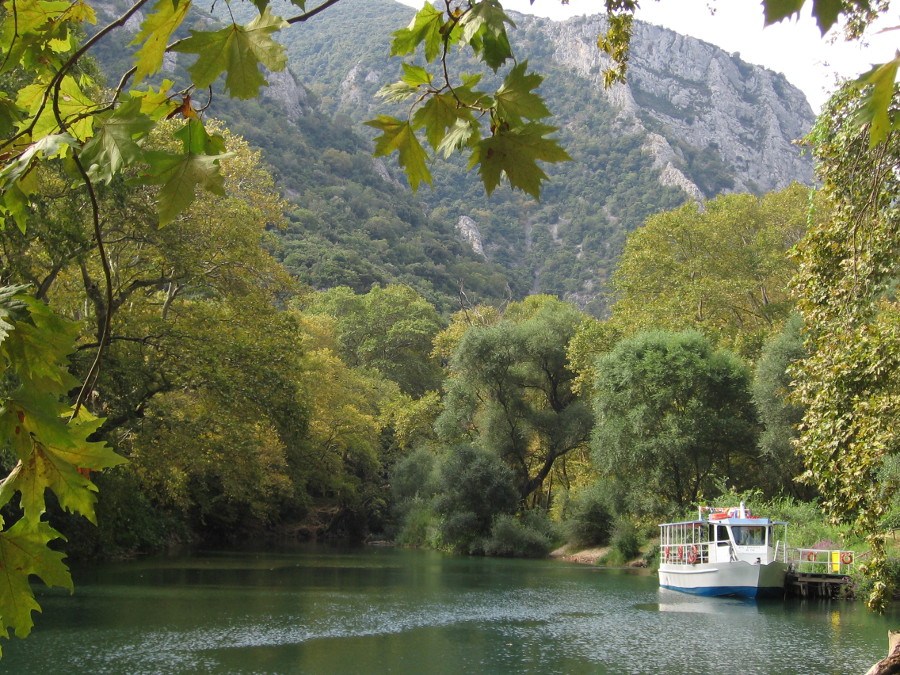 Tempe Valley
John Lempriere has described the Tempe Valley in his Classical Dictionary:
Tempe, (plur.) a valley in Thessaly, between mount Olympus at the north, and Ossa at the south, through which the river Peneus flows into the Aegean. The poets have described it as the most delightful spot on the earth, with continual cooling shades, and verdant walks, which the warbling of birds rendered more pleasant and romantic, and which the gods often honored with their presence. Tempe extended about five miles in length but varied in the dimensions of its breadth so as to be in some places scarce one acre and a half wide. All vallies that are pleasant, either for their situation or the mildness of their climate, are called Tempe by the poets.
No more description is needed.